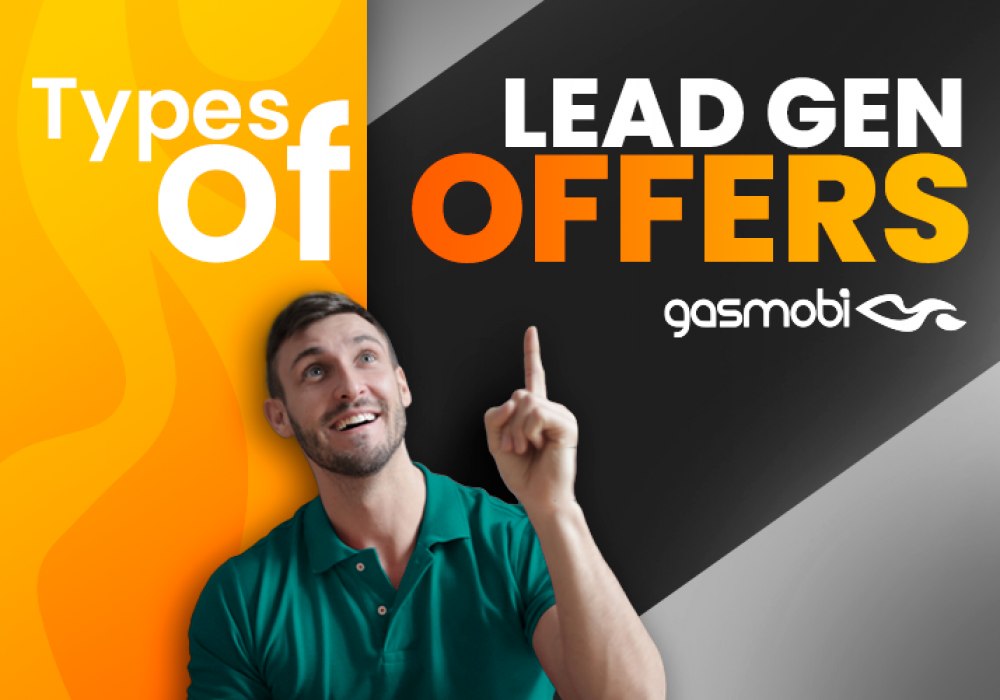 Types of Lead Gen Offers
in Eastern Europe
Types of Lead Gen Offers and their availability in Eastern Europe
When it comes to the type of offers one should be looking to run in this day of age that is both lucrative and sustainable long-term, there are very few types of offers that can match what LeadGen can provide.
So in this section of offers that are evolving ever-so-fast and growing bigger by the day, it's important to utilize the full potential and reap as many benefits as possible.
Scaling and creating new lead gen campaigns in other GEOs can be very stressful, and the fear of potentially not being able to replicate the same results with a similar campaign can really hinder one's growth. It's important to muster up the courage and expand into unknown territory, even if the territory sometimes feels alien to you.

Sticking To The Norm
Most marketers stick to running offers in Tier 1 countries (Australia, Austria, Belgium, Canada, Denmark, Finland, France, Germany, Ireland, Italy, Luxembourg, Netherlands, New Zealand, Norway, Spain, Sweden, Switzerland, United Kingdom, and the United States of America) mostly because it's what others are doing. The language is either English, German or French which makes it more familiar. Even if some translating is needed, it's still one of the more widely known languages, and finding a suitable landing page via an Adspy or scavenging one yourself is easier as there are far more options to choose from and to find. Finding a good translator is usually less time-consuming, as there are more of them around. as well as the fact that these countries generally have higher paying offers. But the downside is that these GEOs have been flooded with so many competitors, which is why promoting offers in Tier 2 countries can become a more lucrative endeavor.
And to go one step further
Choosing Eastern Europe as part to promote LeadGen offers can reward itself greatly due to the fact that other marketers mostly neglect these GEOs as the general mental consensus that most people make when looking at Eastern Europe offers is that they probably won't convert well, especially LeadGen, as the average visitor's income won't be substantial enough. And suppose it's not that initial skepticism that throws other marketers off. In that case, it can certainly happen after a quick search on one's affiliate networks nets zero or very few results when searching for LeadGen offers that are specifically tailored for these GEOs.
There are some conflicting answers when looking up Eastern Europe as to which countries are considered a part of it, but generally, the countries recognized as being so are Belarus, Bulgaria, Czech Republic, Hungary, Moldova, Poland, Romania, Russia, Slovakia, and Ukraine.
These are precisely the reasons that are screaming that these GEOs have a ton of untapped potential for those brave enough to give them a go.
What types of LeadGen offers to run?
Well, the thought often repels others from trying these countries is that they are quite poor. Recognizing this fact should make it quite clear why running a fast loan offer in these countries could actually perform extremely well.
Fast loan offers cater to the mass public, and while the demographic tends to be that of younger adults since the turmoil of the past few years began, the you-know-what-19 and the ongoing struggle that the Ukrainian people are going through has really shaken up the economy of not just Ukraine, which has obviously seen the brunt of the consequences from it, but also the majority of eastern Europe. Gas prices have soared, as have electricity and oil prices. The cascading effects are affecting people tremendously, and fast loans are at the very top of the type of offers that are quickly seeing an increase in popularity as people are ever so struggling to make ends meet.
Fast loans are the lifesavers to many who are waiting for their monthly salary to hit their bank account and have no other means than to take a fast money loan to get them by.
Finding a leadgen fast loan offer in one of these eastern European countries takes some time but is quite doable.

Take your time in selecting your fast loan lead-gen offers, read the requirements of each offer with extra care to mitigate the chance that you run into problems later down the line and potentially have your earnings withheld.
Fast loan lead gen offers will either have a set payout per each successful lead generated or a percentage from the amount that the lead borrows from the fast loan company.
Some fast loan money offers even offer a set percentage of REVSHARE for all the recurring loans that the person takes in the future or for a set period of time, such as the next 12 months. So choosing an offer shouldn't be done hastily.
When running such offers, it's always important to be meticulous in abiding by the rules of the offer. This is especially important for lead-gen offers. If running multiple offers at the same time in the same campaign, always cross-check every offer separately to make sure that all of them are respectful of the rules issued by the offer, such as the type of traffic that is allowed, the demographic, as well as any other mentions that the offer might have.

Some of the countries in eastern Europe have strict rules that are against issuing fast loans, so we'll go for the average payouts for those countries that do allow it.
General payouts per GEO
Poland
Fast loan money offers generally sway between $5-15 per every lead, and the plus side is that it's one of the more popular GEOs, so offers aren't as scarce, and you can choose from a decent selection of offers. The most popular fast loan offers currently consist of LenOn, Finbo, Kviku, Taratatu, Cashspace, Creditron, Ferratum, Kredytzen, KuKi, and Grugru.
Bulgaria
The average payout in Bulgaria is about $5 per lead.
Czech Republic
CZ is also a country that should be noticed. The average payouts range from $10 to $15 per lead.
Hungary
Average POs goes between 6-11$
Romania
The payouts can range dramatically between offers from $7 per lead to as much as $37 per lead.
Russia
It's no surprise that Russia is flooded with fast money loan offers, and the payouts for these can also range from paying just $1 or $3 per lead for a few of the offers on the market up to $40 per every qualified lead.
Slovakia
Offers on multigeo and PO from 6 - 11$
Ukraine
Ukraine has a decent selection of fast loan offers, and the payouts can range from a measly $0.80 to paying $10 per qualified lead.
Conclusion
Whether you're already thinking of expanding your Leadgen campaigns to Tier 2 countries or you're someone who mostly focuses on Tier 1 countries or countries in Tier 2 which don't include eastern Europe, then doing some intricate testing in these GEOs should definitely be on your to-do list in the coming future. A lot of money is to be made in these countries. It just requires some well-put effort, dedication, and consistency. It's a relatively untapped market, and the oyster, so to speak, is for you to take.