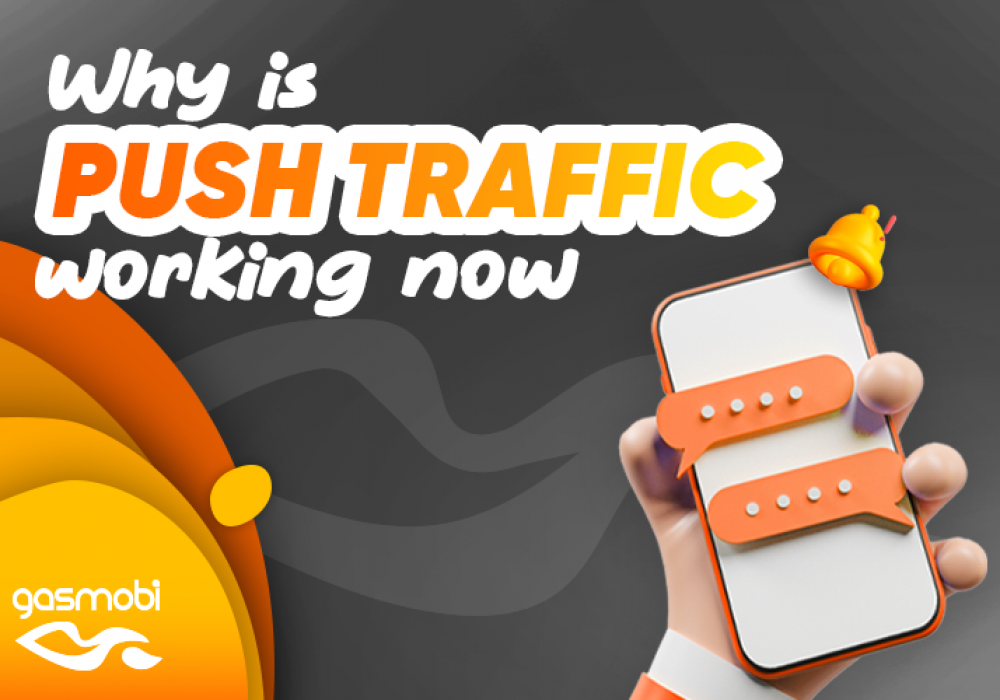 Why Is Push Traffic Working Now?
Most Lucrative Advertisements
Getting to the root of what makes Latin America great!
Push Notification Ads have changed the ad world as we know it. It has undoubtedly become one of the most profitable and strongest forms of digital ads. You can't find a serious ad network that doesn't provide PUSH ads these days.
For the money-makers out there reading this, this is the article to sway your mind in trying to run push advertisements. They are most certainly lucrative, and they are still at that stage where they haven't been tested out by every advertiser out there under the sun.
What are Push Ads?
Push Ads are notifications that pop up when we visit a website. The push advertisement usually leads to a mini-site, a product offer, or a landing page. This form of digital ads does ensure that there will be a high rate of engagement from the user, as it is very similar to him, and he knows how to interact with it.
There's a false preconception that's on most advertisers' minds. Even though they are all push ads, they aren't that pushy, if you catch my drift.
Push ads are opt-in only. Only the users that agree to receive the notifications will receive them, so there's no intrusion happening for the customer. It's all mutually agreed upon and willing.
The opening rate for push notifications is 50% higher than that of a newsletter. The majority of people will disregard their email notifications or check them sporadically. Push notifications have the advantage of reaching people more easily and attracting more attention from the user.
A recent study found that, on average, a person receives about 40 push notifications every day. And if you stop and think about the fact that only 50% of applications even provide push notifications. If we compare the opt-in rate, for example, iOS (51%) vs. Android (81%) users, we can clearly see that due to the fact that apple makes it harder to opt-in for push notifications, the end users will receive fewer of them. Web push notifications are also not available on iOS.
The leading browser for push notifications in Chrome.
When it comes to timing - The best time to send a push would be in the afternoon and the evening hours. The delivery rate for push notifications is approximately 60%. And Tuesdays, for some reason, are the best days when it comes to reaction rate. However, it will also be influenced by your target audience.
Good things to keep in mind when running push notifications regarding times:
Young mothers are best to be approached between the hours of 11:00 and 12:00-14:00, as well as between 21:00-23:00.
People with Jobs: 09:00, 12:00-14:00, 19:00-20:00.
Students: 09:00-12:00, and 19:00-02:00.
Housewives: 21:00-23:00 and 12:00-14:00.
Most web push notifications have a CTR that varies between 14-15% and up to 30%. It's important to take the necessary steps and precautions to keep the CTR high.
Some of the useful things that you should be thinking about -
Who are you targeting with your push ads?
Is the message that is sent in the push notification clearly, interesting, and concise?
Does your notification look good, is it attention-grabbing if you put yourself in your visitors' shoes?
Is the timing of when the ad is published optimal?
But there is an even juicier topic to cover when it comes to PUSH, and that is LATAM. Running push in Latin America is a hidden gem, since iLATAM is one of the most evolving digital ad markets on the planet at the moment, there are countless opportunities for affiliates to find their profitable campaign in this region. The ad prices in LATAM aren't oversaturated so there is still room to enter the market without being overwhelmed.
Types of successful verticals in LATAM

Utilities
GEOs: Columbia, Peru, Argentina, Brazil, and Mexico, of course.
Ad formats: Pops, Interstitial, and most importantly Push notification
Device: Mobile
Platform: Android
Offer flow:
You should be using pre-landers for this
Mobile traffic is on the rise in LATAM countries so bank on that. Most of their internet users have smartphones instead of laptops. That's why promoting various mobile utilities is a good idea, such as memory boosters, VPNs, Anti-viruses, and Mobile Utilities. Another important metric is to target Android users as iOS doesn't seem to convert nearly as well, throughout the board.
When it comes to your campaign creatives remember to keep it very clear and simple, that's the way to go. And yes, remember, target Android devices, at least in the beginning.
Dating
GEOs: Mexico and Brazil
Ad format: Push
Devices: Mobile
Platforms: Android
Offer flow: Pre-landers are recommended
As always: Pre-landers are a must! Dating is mostly a win-win type of situation for most GEOs. Luckily in LATAM countries dating applications and applications for communication and flirting are extremely popular. Like in other GEOs, you have to use the right pictures of men and women in your banners to make them look appealing and most importantly, natural! Pre-landers are also very lucrative.
Finance
GEOs: Brazil, Columbia, Mexico
Ad formats: Push, In-Page Push, as well as Popunders
Device: Mobile
Platform: Android
Offer flow: Pre-lander is highly recommended
As for the Finance offers, really great options here are various bonuses, cards, loans, and investments. Mind that LATAM has its own banks – BVA in Mexico or Santander in Brazil.
The text translated as: "Simple card registration, fill out the form, and get your card."
In some LATAM countries, like Chile and Argentina, inflation took place in recent years. For that reason, people started being interested in alternative financial operations, like crypto. For such offers, you are recommended to use pre-landers with success stories – say, a story about someone who managed to earn money with cryptocurrency. Such stories include a very important marketing element – social proof – and it always works well.
iGaming
You should note that despite the fact that push ads are effective, the users still consider them irritating, mostly because they are distracting or not relevant. Make sure you know your audience inside and out, send only relevant push notifications, and don't overdo it, otherwise, you'll annoy your users.
Web push notifications CTR can vary between 15% to 30%. This is a very important stat to consider, since it's mostly up to you, your targeting, and your campaign message. In order to keep the CTR high, you should consider:
How many times does a user see the campaign?
The time the push ad is sent.
How does your notification look? Does it grab the attention of the user?
What is the message sent in the notification? Is it clear, concise, and interesting?
Who do you target with the push notification?
Interestingly to note – emojis improve push notifications CTR by around 5%.
When do users unsubscribe from push notifications?
Generally speaking, unsubscribes stay under 1% if you send no more than five pushes per week. For the best results, you should send no more than 3-5 notifications per week.
These are the things users particularly hate about push notifications: when they are sent at the wrong time of the day, irrelevant push ads, expired offers, and clickbait. In short, you should be honest, and concise and time your push ads to perfection, in order to maximize your CTR and profits.

Conclusion:
There are plenty of verticals to try your skills on when it comes to Push Traffic, and seeing how the new year has finally come it might be a good idea to do some testing. Good Luck!