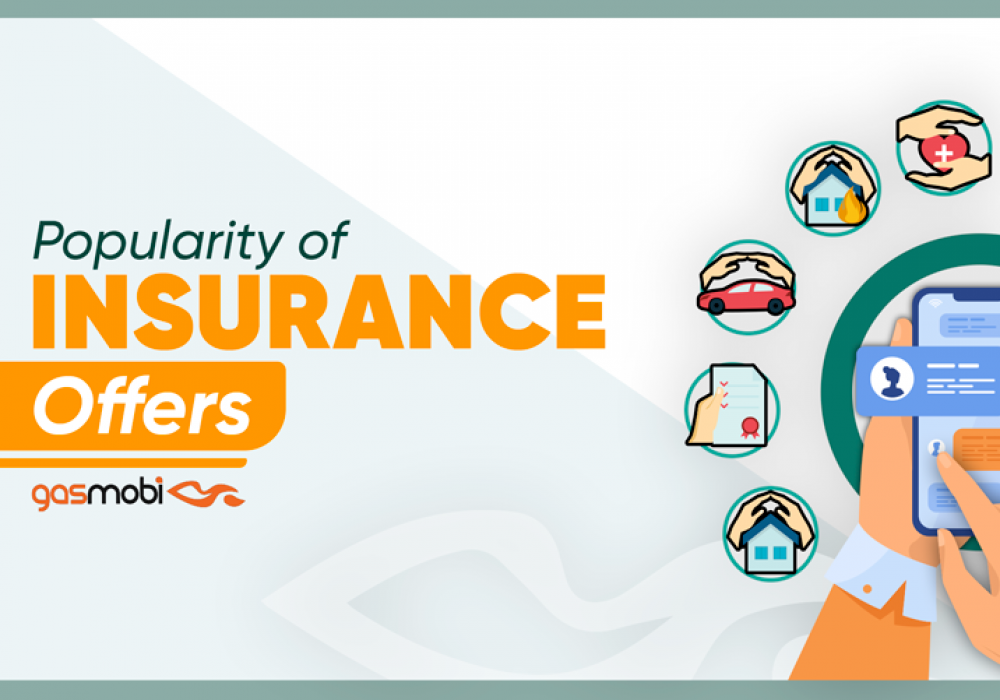 Popularity of Insurance Offers
The Insurance Market in North America

What are insurance offers?
Online insurance business model is more accurate and relevant than ever, in this age of speed and ever-growing access to technology, it's simply saving up a lot of time and energy, because through this model, the customers come to you. Even before 2020, the insurance industry was one of the most lucrative niches in the blogging world.
Nowadays, more than ever, this proves to be a true statement, as fin tech startups all over the industry is making it easy for millennial audience that's planning for their future and not only, to apply for affordable insurance plans, at the press of a key stroke. As an insurance affiliate, the first aspect to consider when choosing a program is the topic or, if you like it, the type of insurance you wish to promote. While possible to market general type of insurance, customers are usually looking for specific lines, like dental or health insurance. Choosing a niche, rather than going for the whole spectrum, usually gives you a higher chance of coming up in search engine results and helps you with your traffic buying effort.
As a general note, but not mandatory, most affiliate program terms are governed by the company that offers the affiliate program and not by type of insurance marketed. The payout term is something to take into consideration when going for a certain affiliate program. Most of the time, companies will pay for leads, sales or they will do a hybrid payout system. Some companies pay a flat fee for a lead sale, while others will offer a percentage, usually correlated with the cost of the purchase.
Why is that popular in USA CANADA?
The US comprises two main classes of insurance business:
Life and health
Property and casualty (non-life)
Some states still require their citizens to have health insurance coverage to avoid a tax penalty. Going without health insurance saves them money since they are not paying premiums, but it could put them at a financial risk if they get injured or develop a serious illness. The United States healthcare system is complex and most costs are market driven. High, unregulated prescription drug costs and healthcare providers' salaries rank higher than in other western nations, and hospital care accounts for 31% of the nation's healthcare costs. Administrative regulations regarding billing and coding also add to an individual's cost. This adds up to the decision of people to seek financial protection, should they ever fall ill. It simply makes more sense to have a good insurance policy and the online environment gives you a perfect opportunity to hunt for "the best bang for your buck"
Some numbers about the insurance market in North America
To give you a scale of the insurance market size in US, here are some of the most relevant statistics:
In 2020, the U.S. Insurance industry's net premiums written totaled $1.28 trillion
The U.S. Insurance industry contributes 3.1% of the country's total GDP.
In the U.S., private health insurance spending accounts for 28% of National Health Expenditure. Though private health insurance expenditure decreased by 1.2% in 2020 (to $1.15 trillion), it still accounts for over a quarter of all healthcare spending in the United States.
Property and casualty premiums account for 48% of all premiums. Of the $1.28 trillion in net premiums written in 2021, 52% of them were life and annuity insurers, while the other 48% came from property and casualty insurers.
As of 2020, 16% of consumers say they need life insurance but do not have it. That translates to roughly 41 million potential customers, and there's a reason why. On average, up to 33% of families struggle to meet their daily expenses in the first month after the main provider of the family passes away.
15% of Americans agree they are more likely to purchase life insurance due to the impact of COVID-19.
Since the start of the Pandemic, the take-up rate for cyber insurance has increased by 78%.
In 2020, Progressive saw a year-over-year increase in premiums of 30%.
Auto insurance prices have risen by 5% in 2022.
Within the next five years, the average insurer will have lowered costs by 25%.
Best months and why?
So, when's the best month for you to sink your fingers into this generous pie and become an affiliate in this lucrative vertical? Well, it seems there are two things to take into consideration:
the classic spending pattern of the customers and more recently,
the newly developed spending pattern, fueled by the pandemic of the last recent years.
Classically speaking, the insurance season, so to speak, is kicked off towards the end of the year, starting with the month of September which is known to be celebrated as Life Insurance Awareness Month. Then, as we head towards the end of the year and winter holidays are approaching, many consumers are thinking about giving their loved ones the gift of stability during the winter holidays. Icy roads and bad weather make staying warm inside a good idea. And using that time to hash out financial plans for the year ahead is valuable. Many people look at their family budget, as well as their insurance coverage. Should anything happen they'll want to make sure their closest are being looked after.
In general, January 1 is a clean slate for many of us. Some people promise to go to the gym more often, while others might aim for a better work-life balance. Another big resolution is smarter budgeting. Part of making a budget is planning for current and future purchases. Will life insurance fit in their budget in the new year? Many of them are looking at their plan for the next 12 months. Would their family be financially stable if something were to happen to them? That's where life insurance comes in and provides all the answers to their questions.
Therefore, you should focus your marketing efforts, no matter if you're buying, email blast or traffic buying, on the opportunities that the season brings. The main game changer that will make you consider onboarding into this industry, is a shift in spending patterns, fueled by the pandemic: recent studies, are showing that more young people are buying life insurance because of COVID-19. In 2021, The number of life insurance policies sold jumped 11% in the first quarter from the same time of 2020. According to the industry research firm Limra, It's the biggest gain since 1983, as COVID-related deaths pushed many consumers to buy coverage. That's giving a boost to the bottom line of life insurance companies. For example, privately-held MassMutual, logged a more than 20% rise in 2021 first quarter sales and Primerica, saw sales rise 16% in the first three months of the same year.
Best traffic
When it comes to increasing your agency's traffic, here are some tips you should take into consideration:
1.Pay-per-click Advertising - most people seeking to purchase insurance are looking for a good deal. While they're looking Google's corners for the best options, you don't want your website to appear on the last possible results page. Give PPC advertising a try to boost the position you end up in. By bidding on specific keywords, you can get your insurance campaign in front of more people than you can in the search results alone. However, choosing the right keywords could prove to be the decisive tweak: while "health insurance" may have a huge search volume, it can also be extremely expensive to target. Using the long tail, by targeting more specific keywords with lower search volumes, like "health insurance for seniors," can be equally as effective and better for your ROI.
2. Reduce CPC with remarketing - Insurance-related terms are among the most expensive keywords in paid search. Remarketing campaigns can help to reduce your overall paid search budgets, as remarketing ads have higher conversion rates and lower CPC than search ads. Try also taking into consideration native ads. They will prove a great remarketing tool
3. Native Ads - Native traffic stands usually for an extra high quality. The users on the website enjoy similar content that they are just reading about. Using native ads for insurance on finance site, will guarantee relevant leads to the advertiser
3. Pay close attention to Content Marketing – it's an integral part of any successful marketing strategy. Want to drive traffic to your website while also driving qualified leads? content marketing is one of the best insurance marketing ideas out there. By creating content that helps prospects and clients understand their options for coverage, such as blogs, guides, and tip sheets, you can deliver long lasting value to your traction channel.
4. Social media ads - Social media marketing beyond LinkedIn is a no-brainer for pretty much every industry these days. Customers are using social platforms to not only connect, but also to shop and research. In addition to posting organic content on each platform and engaging with followers, insurance agents can use social media ads to drive brand awareness and gain leads among users who aren't following their page. Nowadays, ads are available on every platform, we especially recommend investing in Facebook retargeting ads. These Facebook ads help you draw back consumers who were already interested and browsed your insurance website, but may not have taken the next step to request your services.
Other things that bring solid credibility to your online insurance business, is paying attention to these performance enhancers, that will make your business stand out from other offers out there and solidify it:
Optimize for mobile - Consumers increasingly shop for and make purchasing decisions on their mobile devices, and insurance products are no exception to this rule. Ensuring that your email communications and website experience are optimized for mobile devices is likely the difference between keeping customers engaged and losing them to other business.
Engage with video - Video is one of your most powerful marketing tools, especially for mobile users who prefer watching video over reading pages of content on their mobile screens. Use video to answer frequently asked questions, provide education on insurance topics, present quick client testimonials, and to create a human connection with your prospects and customers.
Main KPIs that Advertisers want to have
(what numbers are making it for the advertiser lucrative)
There are various metrics that can be used to determine how successful the insurance marketing campaign is and you can expect that the advertiser will keep an eye out for:
Real leads. How many fake users filled out the form. A bad rate can point into direction incent what will give you problems with the advertiser
Interested Leads. How many leads are really interested into the insurance.
How many follow ups and appointments are made
How many closings are done online
How many closings are done after the visit of an agent
ROI for the insurance company
Conclusions
The numbers and stats on one hand and the social and economic environment on the other hand, clearly shows that the online insurance industry is a lucrative venture for affiliates
Fortunately, many insurance agencies only prioritize sales and ignore marketing, which is where they go wrong and we can jump in and bank big time.