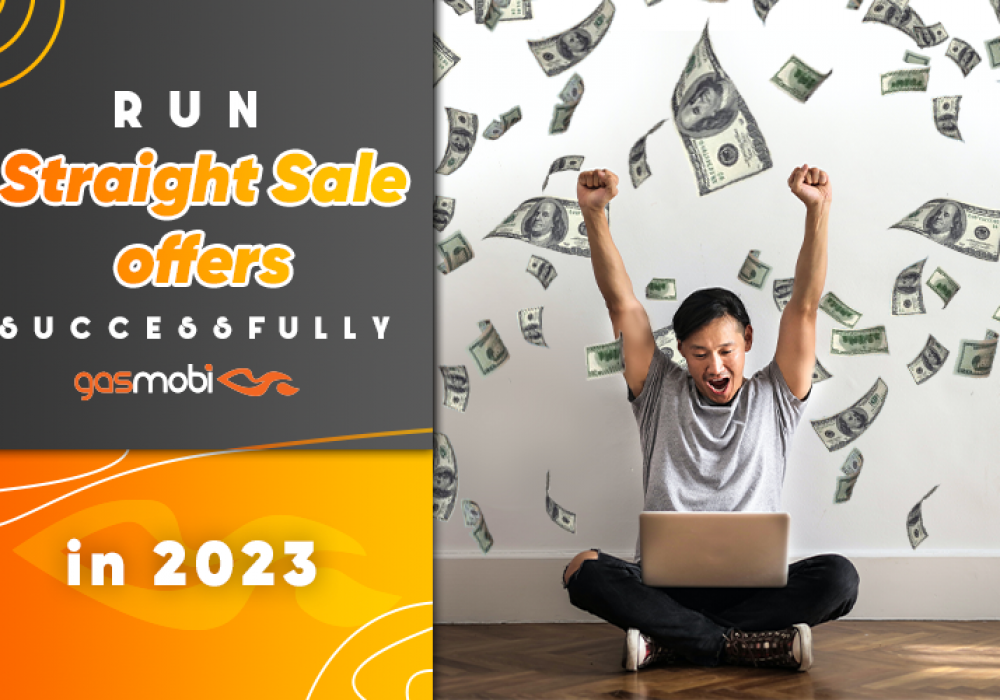 How to succeed on pushing Straight Sale offers
Nutra 2023
Most of the time, finding the right offer is an almost guaranteed cash cow if promoted to the right audience. There are ways to ensure that you pick up the best offer from your affiliate network.
Things are changing rapidly in the affiliate marketing industry, and one vertical in particular is showing tremendous promise. In this guide, we'll go over one of the most lucrative verticals and which offers are performing stellarly. The term is Straight Sales, and the niche where it shines the best is Nutra. The benefits of running these offers are impressive, to say the least.
First off - What are Nutra offers?
These days there are quite the many ways to enhance and improve your life, everything from mood boosters, supplements, beauty products, vitamins, dieting, and a ton more.
Most popular Nutra offers come in the following products:
Probiotics for digestive healing
Skin and muscle care products like Collagen
Vitamins and natural minerals to reduce anxiety and improve sleep quality
The so-called Nootropics enhance your cognitive abilities in specific areas. A very popular niche filled with increasing growth potential in the coming years.
Carnivore or Keto is another popular choice to not only lose weight but to mend your anxiety. Keto supplements are in-demand now, as are snacks containing no carbohydrates.
What are Straight Sale Nutra offers?
Straight Sale Nutra offers health and wellness products that are sold on a one-time purchase basis. These offers typically include items such as protein powders, meal replacement shakes, vitamins and supplements, and other health and wellness products.

Advantages of running Straight Sale Nutra offers
By running Straight Sale offers, you can rest assured that they'll have long-term stability so that you don't have to worry about any fluctuations, unlike other verticals, which can be very chaotic and suddenly go down, leaving you with a major hassle trying to save the campaign by looking for alternative offers to run.
Nutra is the niche that has been growing at an alarming pace which is good news for affiliates. Running Nutra Straight Sales offers to allow you to have peace of heart knowing you can truly rely on them and build your business without interruptions.
Just some of the benefits that Straight Sale offers provide include the fact that you don't have to worry about suddenly having to stop the campaign due to reaching the daily CAP as Straight Offers have none, so you can run as hard and big as you can, scaling becomes much more lucrative than with other offers where the CAP limits what the potential for revenue the campaign can bring.
If that wasn't awesome enough, then the fact that you also don't have to worry about dealing with any high-risk merchants. Things like high fees, long processing times, complex approval processes, and having to keep a cash reserve to cover potential chargebacks are a thing of the past when running Straight Sales offers.
The Potential
Whale affiliates know that Straight Sales Nutra offers are the future. It may seem too good to be true at first, but by analyzing the structure of the whole niche and the benefits that Straight Sales offer provide, it becomes quite obvious why this is truly a goldmine, and it's still in its infancy, so getting on-board early will maximize profits even further.
What to keep in mind when running Straight Sales Nutra
Although the scale of running Straight Sales offers may be slightly worrying due to the fact that you have to make sure that your cash flow doesn't run out as you're able to scale the offer tremendously if your campaign is running with a low ROI, even if it's consistent it will require a considerable capital, although it will pay off over time.
Also, finding that winner's offer.
In summary, Straight Sales offer long-term stability and the potential for unlimited cap and high EPCs. They are attractive to those who have already run Trials successfully and want stability.
Currently, Straight Sales perform best in such Tier 1 GEOs as the United States, France, Germany, Canada, and others included in the tier.
It's a fact that currently, Straight Sales offers to perform best in countries where ordering online has become a norm and is a part of the consumer market, and these countries also usually have a large purchase online that is customary for the consumer.
Already run Straight Sales and want the best possible offers, and those already strong in a vertical that makes direct sales, such as E-commerce, and want to earn more money through long-term affiliate commissions.
How to find a Nutra offer to run?
There are some retailers that have in-house affiliate programs, but finding one is a different thing. Other retailers simply work with affiliate networks to find a ready roster of affiliates.
Most of the common Nutra products are:
Straight Sales across the eCommerce store (most lucrative)
Ordering bulk products of popular items
Trials for new products
Encouraging sign-ups for subscription-based ordering
Paying cash on delivery for direct phone sale efforts
Conclusion
By the look of it, it seems that running Straight Sales Nutra might just be the game-changer in terms of profitability for many, and getting in the offer will provide a massive advantage to running the offers better than others who come after.
It's definitely something that you should absolutely take seriously and do your research. If you have just enough funds to really try this out and if you've been successful with other verticals and offers and are truly committed to working on these campaigns hard then this is a sure-fire way to build your empire as you'll most likely be drowning in the never-ending flux of money.