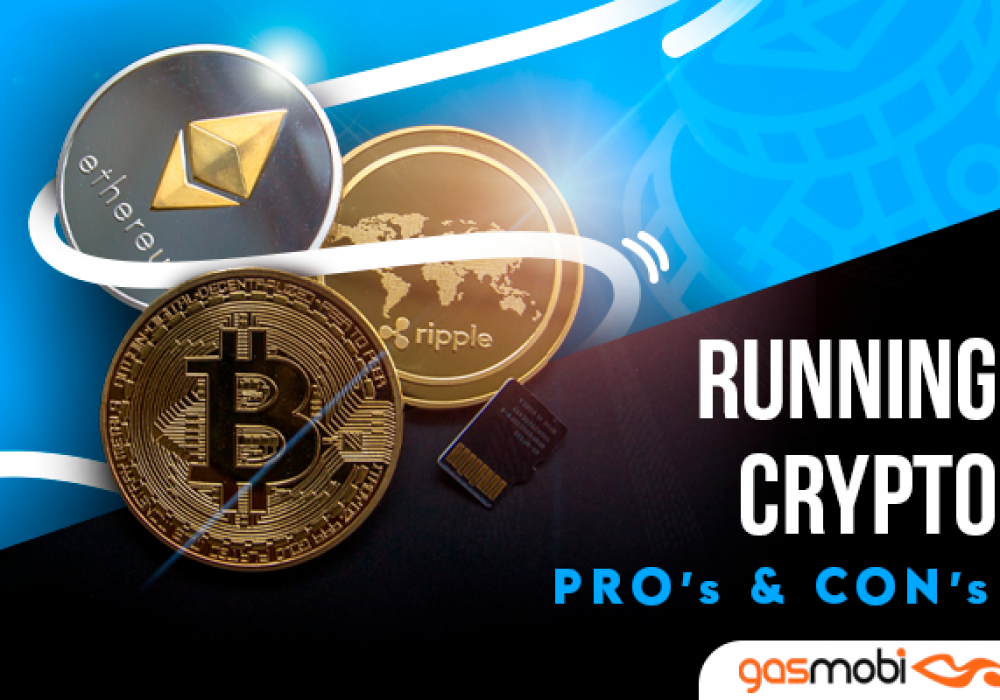 Running Crypto: Pro's & Con's
How To Make Money on Crypto in 2022?
What is considered the crypto verticals for advertisers?
There is a rather large selection of crypto and crypto-related offers circulating around. Although the whole field of crypto is very volatile, countless crypto affiliate niches continue to grow by the day.
And the reality is that the global pandemic vastly spread the rate at which crypto-related products appeared on the market, and currently, there are a wide variety of offers to choose from.
What kind of crypto verticals are out there to run?
Currently, the majority of offers can be summed up in one of these categories:
Online retail
Online casino and gambling
Cryptocurrency exchanges
Cryptocurrency brokerage
Adult entertainment
Dating sites
In short, the available offers are related to anything that is remotely connected with blockchain systems and other cryptocurrencies. So there are quite a few choices when deciding what kind of a crypto offer you want to test initially.

How to choose a good crypto offer?
It's no secret that choosing the right offer can be half of the battle, so deciding on which one to pick is important.
Someone just starting with crypto offers should take extra precautions when choosing their offer by making sure that the flow of the offer and the actual product that the offer is selling is clearly understood.
Next, it's vital to carefully read the terms of the offer that you've decided on and carefully read which traffic sources or what kind of traffic allowed for that specific offer, as well as check the traffic sources you are thinking of using for these offers if the offer complies with the traffic source rules and guidelines.
After doing your research, you should still consult your affiliate manager and inquire about the payout model, any additional restrictions, and offer funnel, as well as the cap size for the day. It's crucial to know your offer and traffic source inside-out before starting to avoid any problems down the line.
What are the main categories of crypto offers?
Crypto payments - There are businesses that have opened their doors to accepting crypto as a payment method and want to promote that within the crypto vertical. The number of mainstream businesses that are adopting cryptocurrencies as payment is growing faster by the day.
Crypto software - A lot of software has been developed specifically for crypto, meant to assist people who are into trading and have the ability to react quicker to the volatile, ever-changing world of crypto. Some software automizes the work, and some show the latest trends and allow you to get all the crypto-related news syndicated into one single application to make it much easier to follow everything that's going on with crypto.
Get Rich Quick - These types of offers try to capitalize on promising fast profits for the user. Offers like these are usually for a crypto platform where the offer entices the user to make a deposit. When running these offers, it's important to avoid making false claims or using aggressive advertising
Learn How To Get Rich - These offers include everything from analysis tools, educational material, eBooks, webinars, trading tools, etc. These offers are usually pretty safe. Just make sure to comply with the GEO's regulations where you are planning to run.
Online Gambling and Casinos - This category speaks for itself and is basically the same thing as regular fiat currency gambling offers, just with cryptocurrency as the only currency with which people can play. The bonuses that the players get on depositing can be more appealing than in a regular casino. Again important to read all the restrictions before running the offer.
Cam Sites & Adult Entertainment Sites - Cryptocurrency provides the benefit of being anonymous, and it shouldn't come as any surprise that people find the idea of staying anonymous when purchasing or engaging in adult entertainment websites or products. Crypto allows just for that, anonymity where it matters most to some.

Which GEOs to run crypto or crypto-related offers in?
Tier 1 country list:
Well, the regular group of US, CA, AU, UK, FR, IT, PT, DE, and NT are countries where offers from all niches can be run to make some good money. This also includes crypto offers.
Tier 2 country list:
When it comes to tier two, then your regular selection of JP ,MY, SG, GR, SE, PT, PL, RU, ZA, HK can't go wrong and can produce good results.
Untapped goldmine GEOs:
While most marketers usually focus on Tier 1 countries, while sometimes scaling beyond Tier 2 countries, the best advice for running crypto offers profitably would be to run them in LATAM countries. Many advertisers make the mistake of thinking that crypto offers haven't truly picked any traction in LATAM, but our results show otherwise.
Geo's like AR, BR, BO, CO, DR, EC, MX, HO, GU, PE, UR, PR, PA have shown great results.
Getting the landers and prelanders translated to the appropriate language and doing some much-needed thinking out of the box when running these offers can really bring outstanding results.

How to run these offers?
Well, for starters, your target audience is likely to be people aged 30-45 and mostly men who see the potential in crypto and want to make it big while also having some money to invest. The most popular countries to run in are ES, BR, ZA, and MX, as these GEOs have a population that is large enough to have the volume of users searching for the offers we need in order to scale handsomely.

Choosing your offer?
The biggest advice here would be to pick something easy to understand and read; the more complicated the offer, the worse the chances that a conversion will occur. The crypto field as a whole is difficult, so search for a simple, understanding offer with a clear message on how to take action.

Creative choices?
Here you have to be creative, but it's never a bad idea to do everything in your power to pull the attention of the user. Let part of the creative feature an image of bitcoin, some cash, or other expressions of wealth. Text wise it's always good to have something that wows the user yet sounds believable enough for them to consider it a real possibility. It's a fine line to tread. So do your split-testing.
Another popular angle is the story of someone who managed to 100x their investment using their crypto secrets. This is best done with landers that have realistic-looking, real people.
Another angle that always works is to make a lander with success stories from seemingly normal people who are spilling their secrets about how they managed to make themselves rich through cryptocurrencies. Just be careful not to use the real names of celebrities. The main idea is to give the user the feeling that it's quite easy to make money with crypto.

Optimization?
One downside to crypto is the fact that, unlike other verticals, crypto campaigns usually have to be run longer, and you'll have to spend more before seeing any conversions (due to the fact that crypto offers also have a bigger payout, so it evens out). Cutting a certain source off too soon before you've thoroughly tested it could mean wasting your testing budget. For crypto, it's best to start your optimizations on other things, such as pre-lander performance or on-page behaviour, before you touch the other parameters of the campaign.

Budget required?
The general rule of thumb is that you should be okay with allocating $1,000 or slightly more for your crypto offer to run it thoroughly enough to get any meaningful data. Although it requires a pretty hefty investment, the end result can more than makeup for it with huge ROAs.
Important to keep in mind:
Although the crypto field is currently in a Bear market, and it may seem like a bad idea to run these offers at this point, it is a golden opportunity to further increase your earnings once the market finally returns from being Bull. Now is the perfect chance to bank big with crypto offers and reap even further benefits once the market recovers (which it will, just a matter of time).