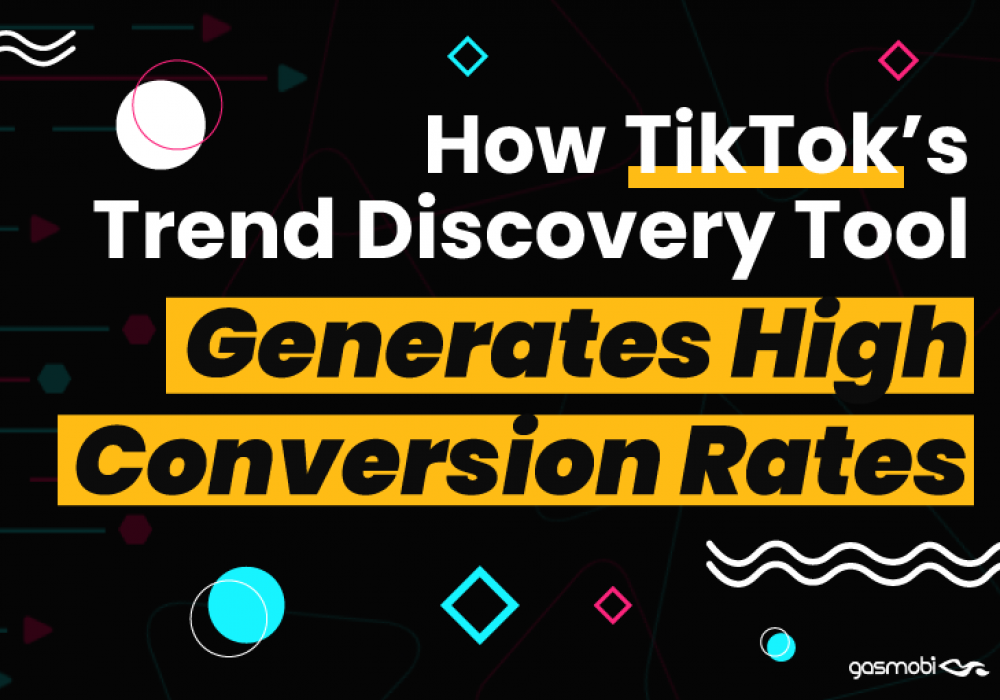 How TikTok's Trend Discovery Tool Generates High Conversion Rates
TikTok is thriving with all sorts of new trends. With a billion monthly active users creating video content, you're bound to come across new, upcoming trends that have never been seen before.
When a new trend picks up steam, TikTok boosts all videos that are relevant to that specific trend. This is a great opportunity for digital marketers to promote their products and services.
TikTok is also a great place to conduct marketing research. In fact, loads of digital marketers make a killing just by monitoring, analyzing, and testing their trend research on TikTok. That's because using trends gives the spark users need to engage with ads and feel confident about their purchases.
The best way to find all these new TikTok trends is by using TikTok's Trend Discovery Tool. Similar to Instagram's Discover page, TikTok's Discovery Trend Discovery Tool helps digital marketers to keep up with all the latest trends and most importantly, how to use those trends to their advantage.
Let's take a look at the various ways you can use TikTok's trends to boost you or your company's relevance with Gen-Z.
TikTok Trend Discovery Tool Tips and Tricks
Songs
The TikTok Trend Discovery Tool shows you the top played songs across the globe. By using popular songs, especially if there's a challenge that comes with the song, then your video has a high chance of getting discovered by thousands of users.
You can also search for specific songs and artists and make your own little trends as an experiment. Whatever you decide, the TikTok Trend Discovery Tool displays song statistics based on their performance in the last 7 or 30 days.
Hashtags
Like songs, the TikTok Trend Discovery Tool allows you to see the most common hashtags in their videos. One of the most interesting features is the specificity of the hashtag search.
That's right, no more sifting through floods of hashtags and hoping you found the best one. TikTok breaks down hashtag relevance by country, industry, and viral trends.
However, the statistics are displayed a little differently than the songs category— the hashtag range being much wider. You can search hashtag relevance based on its performance in 1 day, 30 days, or 120 days.
Viral TikToks
TikTokers create trends all on their own. Look for memes, challenges, and more to use in your social media strategy. Participating in viral trends on TikTok creates unique brand relevance and allows your content to be seen by thousands of users daily.
TikTok allows you to filter through videos based on whether they're the most trending, most liked, commented, or shared. You can also break popularity down by country, which is helpful for sectioning your target audience.
A useful tip for finding viral videos is looking for repeated content. This indicates a video has been shared and is popular among multiple audiences.
Relevant Influencers
Hone in on influencers who work with specific niche content. Take note of their strategies and engagement and see where you can apply their methods in your own TikTok strategy.
You can even reach out to influencers and request collaboration. Working with reputable influencers helps your brand appear more trustworthy and attractive to your target audience.
How to Boost Sales with TikTok's Trend Discovery Tool
Another perk of running ads on TikTok is the platform's content creation guides. The TikTok Ads Manager is intuitive, helpful, and user friendly so even marketing novices can jump right in to creating engaging video ad content.
Unlike other online platforms where you might need additional spy tools or case studies, TikTok has gathered all their content creation resources into two sections, Top Ads and Showcases, located next to the Trend Discovery tab.
Top Ads
Similar to the Trend Discovery tool, Top Ads is also an ads library tool. However, where the Discovery Tool shows you general trends, Top Ads shows you high performing video ads to use as a reference in your own content creation. You can also take a look at their ad units, details, and statistics.
TikTok allows you to filter ads by region or vertical, so you can hone in on targeted content and craft effective ads of your own.
Showcases
Showcases are ad case studies conducted by TikTok. They provide a high performing video on the right and explain its effectiveness in a brief blog format.
TikTok also breaks down the ad's metrics so you can study its likes, engagement rate, and views. This is a great tool to use as a reference in your own ad content creation.
Are You Ready to Start Creating on TikTok?
TikTok has a variety of content creation and editing tools so you can make vibrant, unforgettable videos. They also set digital marketers up for success by providing them with a number of successful references to boost your digital marketing game.
Make a splash with your new, enthusiastic audiences. Get out there and start creating!