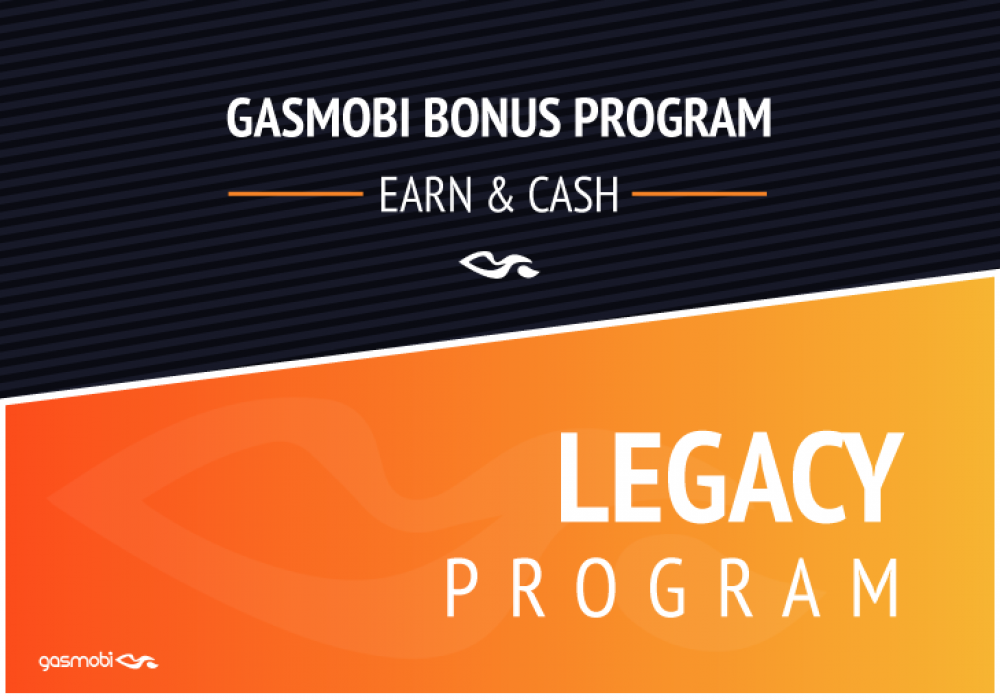 Earn & Cash in with Gasmobi's Legacy Program!
New Bonus Program
Dear partner, we know how hardworking, proactive, and creative you are in order to make things work, and you rock! We understand how tricky the affiliate business can be and we're conscious of what it takes to succeed: time, knowledge, money, ups & downs...the vicissitudes of life!
Listen, you've been an awesome affiliate, and we don't take it for granted, so we decided to show our gratification by creating a custom Bonus & Referral program for you.
Here it is…...
Legacy Program
Rules & guidelines:
Valid for affiliates and network-partners already working with Gasmobi.

The legacy bonus applies to current monthly activity & is payable at the end of the following month, i.e.: the February bonus will be paid on March 30th.

Lastly (unfortunately), any fraud detected during the month of activity in which the bonus was generated will cause the cancellation of the bonus.
That's it!
Also, don't miss out on boosting your earnings with your friends by using your referral link!
Generate your personal referral link and share it with your trusted friends. They earn - you earn! A win-win situation!
Big Money starts with small savings! Use this opportunity to increase your ROI!
Contact your AM for more details on how to get set up!
All the best,
The Gasmobi team