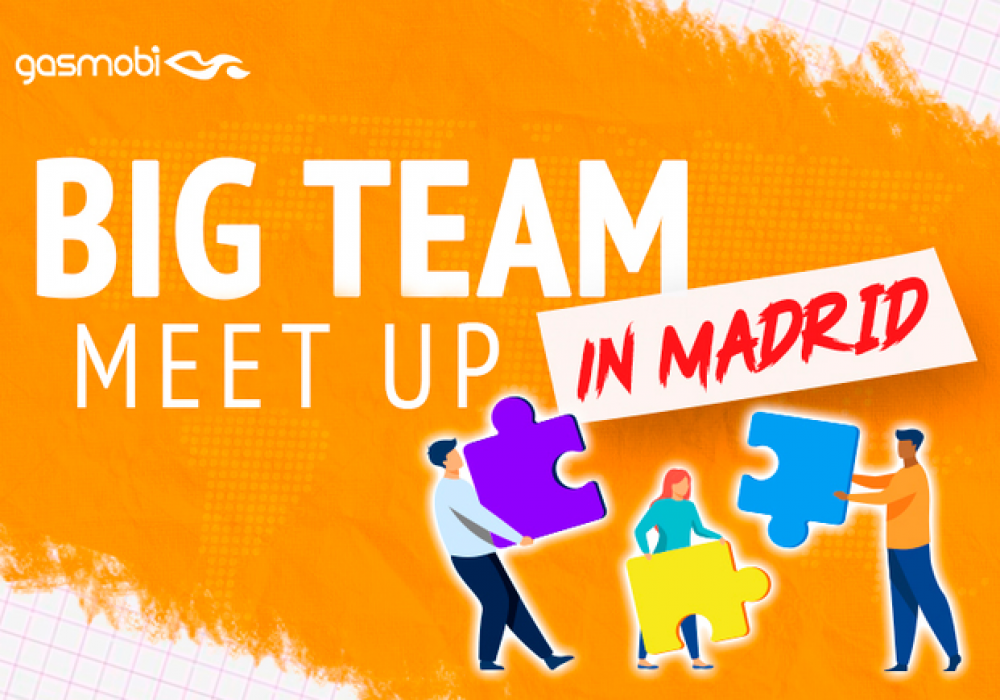 BIG TEAM REUNION IN MADRID
Super Challenging Team Building Event
When one thinks of "team building," the first thing that tends to come to mind is corporate entertainment. In other words, something fun and easy that serves as both an ice breaker and relationship builder between colleagues. But due to the fact that working from home has become more of a rule rather than an exception, company away-days spent together as a team have become more important than ever before. In fact, in 2021, more than half of Europeans worked remotely during the first half of the year, so as one could imagine, Gasmobi was itching to get together to do something epic! Out with the office, in with spectacular fresh mountain air!
Challenges are opportunities for growth
Gasmobi knows all about congregating and having a blast. But with several of the company's employees situated outside of Madrid (Gasmobi head-office), a significant number of its current staff had never actually met face-to-face. July 1 was an adequate time to change that. Nonetheless, Gasmobi was not going to rest on her laurels and opt for a laidback team building event. The team wanted a challenge. No pain, no gain!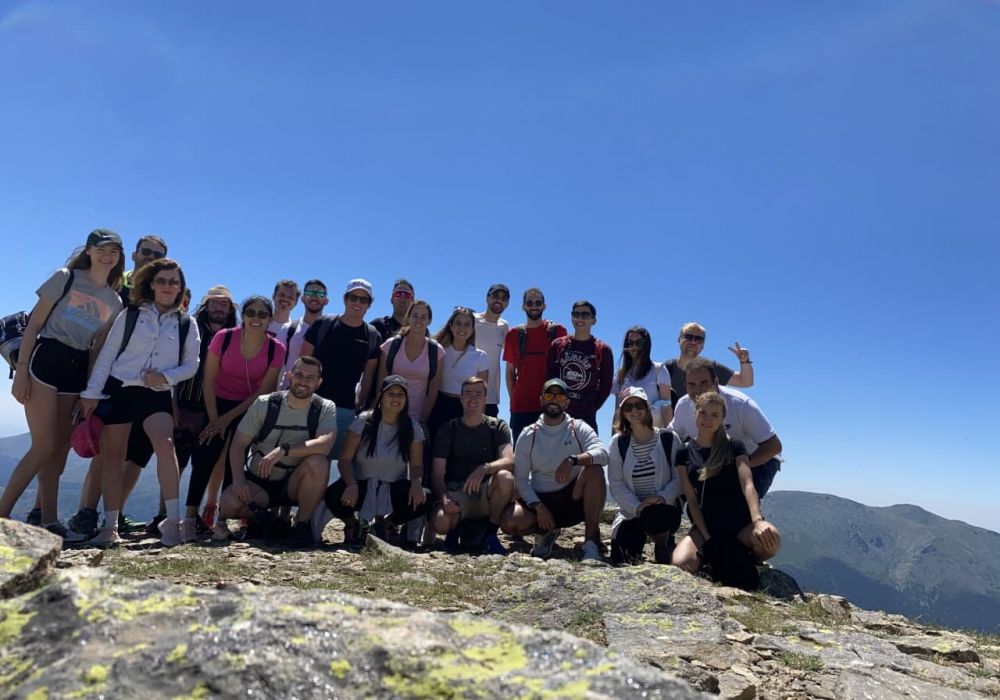 With everyone having arrived safe and sound on June 30, the trek was set to finally begin on Friday morning-the first of July. The team met a stone's throw from the main office in the upscale neighbourhood called "La Prosperidad" at 7:30 am sharp and happily hopped on a Cancun (spring breakish) type bus (luxurious version of course) and headed for the mountains towards Rascafria (the only thing missing was a massive wooden cross and bass woofers blasting reggaeton and cumbia). Pico de Pinalara was about to play host for an eager team of digital marketing professionals in Spain!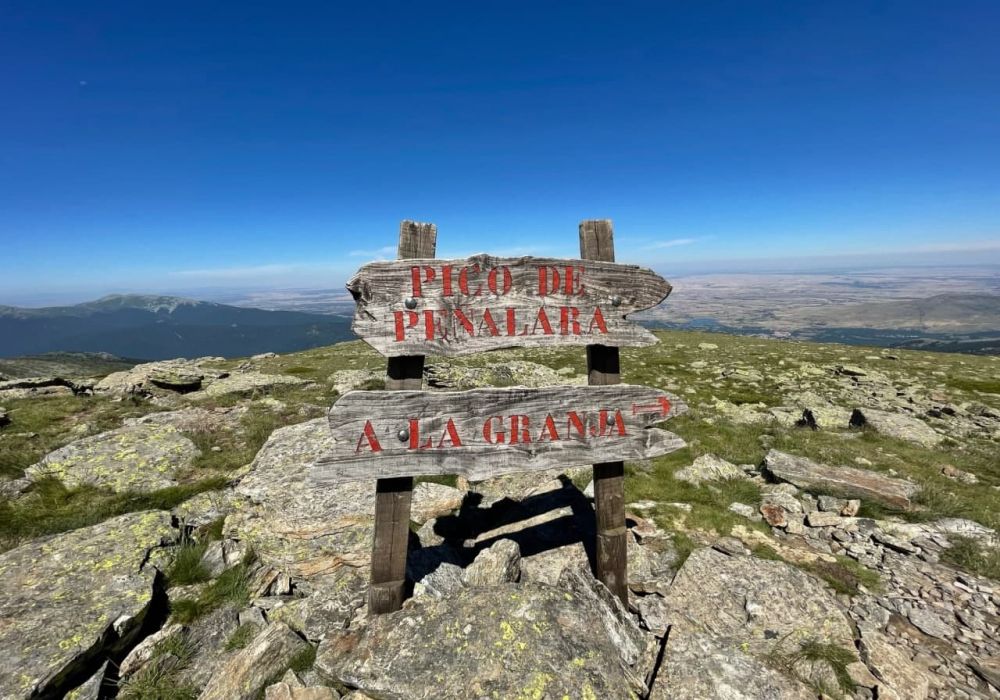 Alone we can do so little, together we can do so much! (H. Keller)
It would be a lie to claim that the Gasmobi team would hike up a peak of roughly 2,500 meters in a mere 4 hours, but the truth is that the starting point has an elevation of 1200m, so covering 1.3km both up and down was by no means a cakewalk. Sweat, blood, and beers is how a Gasmobier would call it!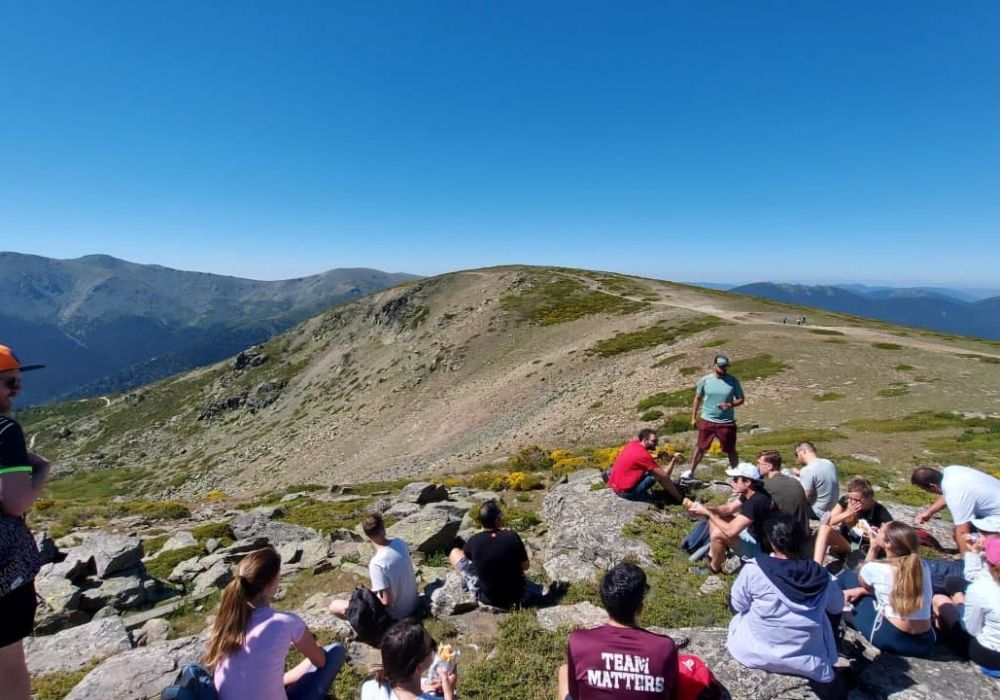 An international team of hungry performance marketing professionals and thirsty hikers
Spain, Ukraine, Venezuela, Romania, Finland, Mexico, Argentina, Italy, etc. The hike up Pinalara was breathtaking- experienced by an international team from several countries. With gorgeous views of the sierra just north of Madrid, lakes and valleys painted the perfect picture. Mountain cattle were present, and the sun was shining with a slight breeze that made a palpable difference from the +40c degree sweltering heat of the Spanish capital of Madrid.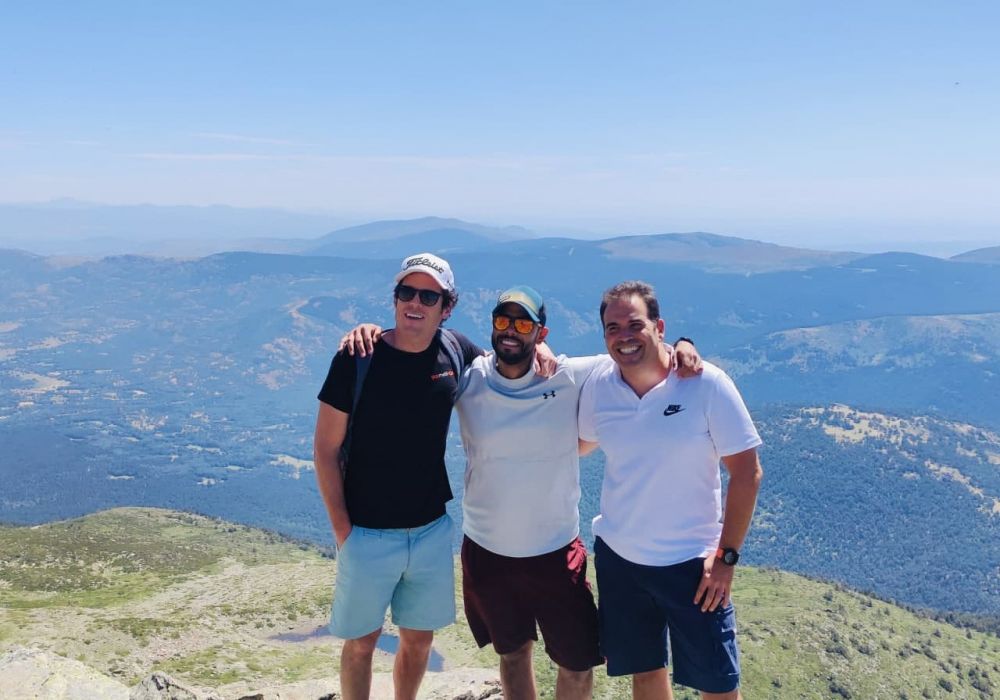 After a challenging 4 hours of "senderismo" as they say in Spanish, the team finally completed its mission and celebrated with sangria and cerveza. Jokes were told, stories were shared, but most importantly, team chemistry was sparked and the team molded together in unison. It was a unique event, and certainly one to remember. A challenging but pleasurable day spent team building in a performance marketing world. Vamos Gasmobi!
Gasmobi team.